HOPS: The Super Hero Of Skin Care?
From Belgium to Boston, hops essential oil is perhaps most famous for adding flavor to beer, as noted by Organic Facts online. It comes as a surprise to some that hops essential oil is also highly regarded in other forms and preparations for its many health benefits. In fact, some call hops essential oil the super hero of skin care, as a natural remedy for psoriasis and a host of other skin concerns. Hops essential oil is also known to function as an antiviral agent to protect skin from infections and harmful irritants.
Jasmine Talei, health expert at AuraSpa of Beverly Hills, explains that while hops (Humulus lupulus) provide beer with a unique taste and smell, it also acts as an anti-bacterial and anti-fungal agent. These properties make hops useful in various skincare regimes. Jasmine shares her favorite nail fungus protocol below, which uses beer because of its hops constituent.
Using a small footbath, mix in the following:
1 teaspoon broad spectrum probiotic (including Lactobacillus acidophilus and Bifidobacterium bifidum strains)
1 liter of hops beer
1 liter of white vinegar
Soak feet in this solution for 30 minutes each day for 30 consecutive days. Meanwhile, make an effort to clean shoes well and file away dead nails using a clean nail file. For an added benefit, put a drop of tea tree essential oil directly on the infected nail. Keep in mind, when treating a fungal infection, it is important to seek care from a medical professional that can properly treat the body from the inside out.
Softer, Supple Skin With Hops
Aside from its anti-fungal characteristics, hops are a valuable ingredient when used to make tea. For instance, Lily Farm Fresh Skin Care reports that hops tea is beneficial for a sluggish liver and to promote hormonal balance, both of which have positive effects for the skin. In turn, hops contain natural plant estrogens and are particularly useful in creating toners and lotions. For dry and stressed skin, as well as discoloration and wrinkles, products that utilize the hops extract condition and moisturize skin without the use of oil. Given its anti-inflammatory effects, hops reduce heat in the skin, as well as redness associated with rosacea.
The antiseptic and cleansing compounds in hops have also been shown to prevent bacteria that lead to acne and blemishes, while the Xanthohumomol found in hops combats the signs of skin aging by increasing collagen and elastin production. Overall, individuals have discovered softer, more supple skin when hops makes its way into their skincare routine.
AuraSpa – Holistic Anti-Aging and Wellness in Beverly Hills
Using elemental treatments providing holistic anti-aging and wellness, AuraSpa of Beverly Hills is led by world-class facial plastic surgeon, Dr. Ben Talei. For more information regarding the expansive menu of surgical and non-surgical treatments provided by Dr. Talei and by his highly trained staff, including Hops for natural skin care, contact AuraSpa today.
Posted on behalf of Jasmine Talei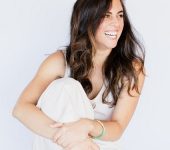 Whether it's battling a chronic illness or seeking increased vitality, Jasmine loves helping others reach their optimal health. Jasmine has a variety of tools at her disposal to achieve wellness by addressing the root cause of symptoms, in the least-invasive way. By providing individuals with the proper support, Jasmine wishes to empower each person to take charge of and advocate for their own health.